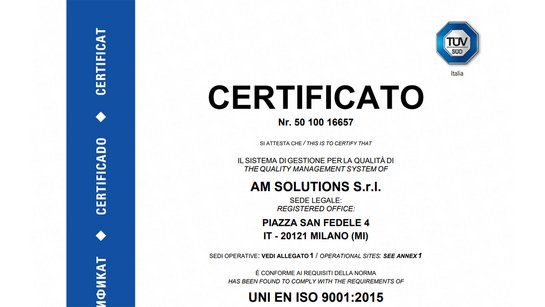 UNI EN ISO 9001 CERTIFICATION
AM Solutions-Manufacturing Service Partner is certified as an organization that demonstrates the ability to consistently provide products and services meeting client and regulatory requirements.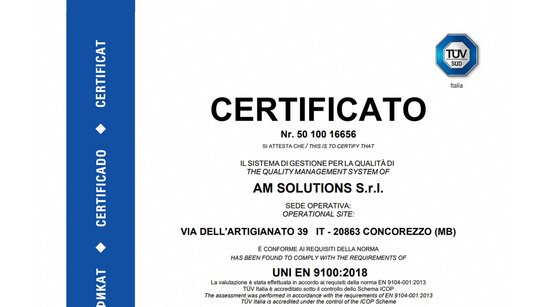 UNI EN 9100 CERTIFICATION
This certification is specific to companies operating in the aerospace supply chain, one of the most rigorous and demanding sectors. Each department must operate with the intention of sharing data and reference metrics in order to ensure complete traceability and replicability of processing. For this reason, in the industry, it is common to define frozen production processes lasting for a long time.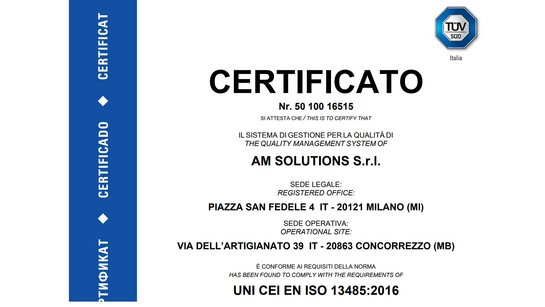 UNI CEI EN ISO 13485 CERTIFICATION
This is the management system standard developed specifically for the manufacture of medical devices. It certifies that the company is able to follow a medical specification and produce medical implants. In this sector it is well-known that surface finishing is crucial.